Fresh Winter Manicures for Healthy and Beautiful Nails
01 31, 2022
Nail Care is always an important topic to discuss, but it is even more important during the wintertime. Frequent handwashing, cold winds, and dry air are a recipe for chapped, flaky hands, hangnails, and brittle nails. Not only does flaky skin and chipped nails look bad, but they can also snag on your sweaters and catch in your gloves causing even more damage. Thankfully maintaining a regular Manicure schedule can help combat the harsh winter conditions and give you healthy, beautiful nails and hands throughout the season. Here are some trending nail designs that you'll want to try this winter.
 
Negative Space
Negative Space in nail design refers to portions of the nail that are left unpainted. There are no hard rules as far as negative space is concerned, but it is typically incorporated into a colorful abstract design with a combination of geometric and swirling lines. Use any color palette you like from bright and bold to mellow monochromatic.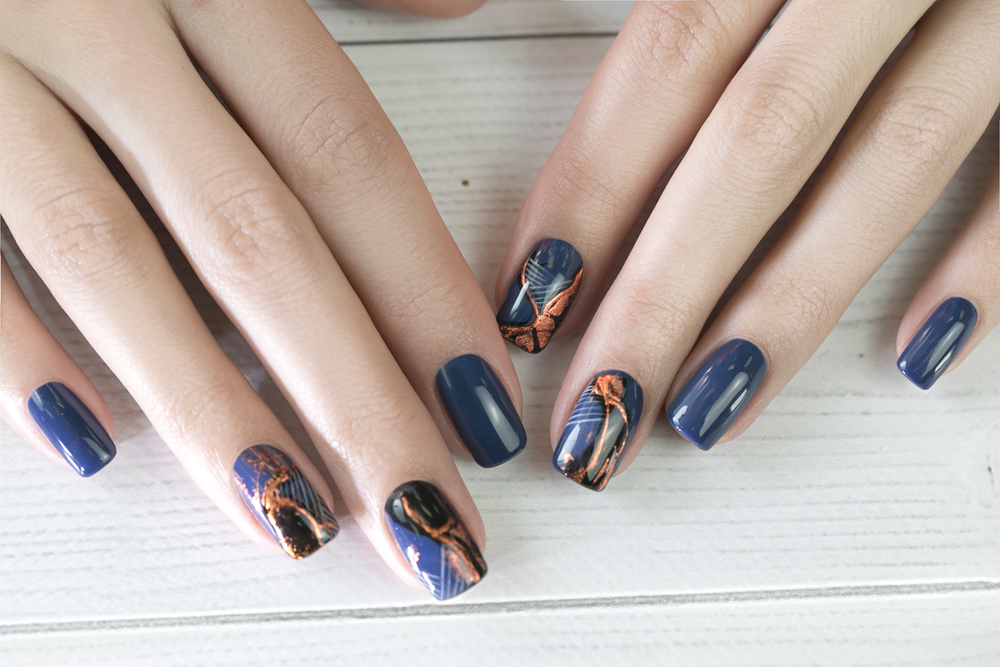 Mismatched
This look uses two complementary colors, one on each hand. Both hands share the same design, which is what pulls the look together. Black and white on a shared neutral base are popular shades for this look.
 
Animal Prints
From earthy tortoiseshell nails to bold leopard spots, to whimsical cow patterns, animal print nails are one of the biggest nail trends for Winter 2022. Animal prints are fun, flashy, and fashionable. They're sure to get noticed.
 
Chic Ombre Glitter
Rather than all over glitter, women everywhere are opting instead for an incredibly chic glitter ombre. Glitter is thickest at the tips and slowly fades towards the cuticle. It's a glitzy version of french tips done in a variety of colors with gold over neutrals being the most popular at the moment.
 
Come see the talented Nail Technicians at Utopia Salon and Spa to get your hands in tip-top shape with a fresh new Manicure this winter. Give us a call at 856-794-9200 or download our free mobile app from iTunes or Google Play to reserve an appointment. We'll use the latest trends and techniques to give you the nail art of your dreams. You'll find our Salon at 510 North East Avenue in Vineland, New Jersey.